Design and Print Your Wallpaper with us!
Unleash your Renovating Genius.
Transform your home with modern, personalised wall paper. Our eco friendly wallpapers will turn any wall in your home, business or organisation into a visual masterpiece. Your design can be a pattern, company branding or photos. Design your wall online and see a 'real life' preview before you order.
Why Wall Paper?
Update your the look of your home or business

easily

Great for branding, menus, or artwork
DIY installation and removal with water
Eco Friendly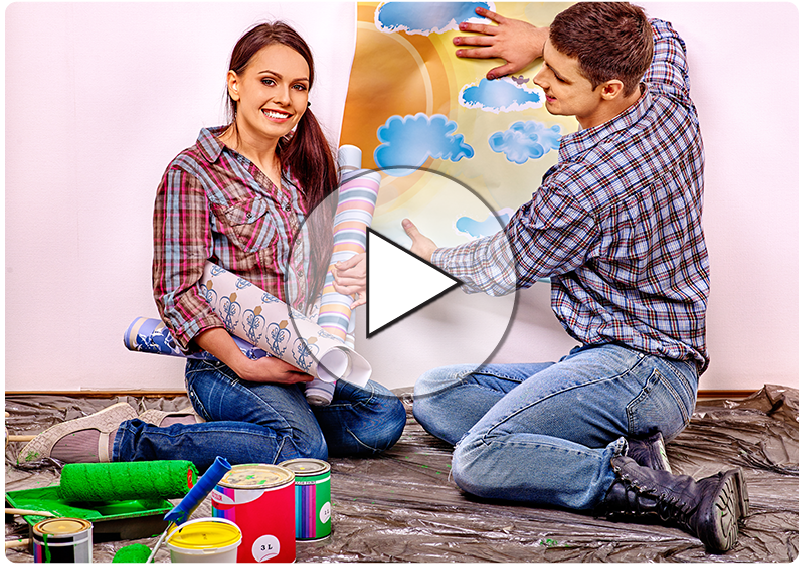 Interactive Design Tool
PosterBox's interactive design app lets you design wall paper that will transform the look of your home or commercial space. Use your photos, company branding or choose an image from our online image libraries. And to make sure you are happy with your design use the HP WallArt tablet app, take a photo of your wall you can see a 'real life' preview of your design.
Easily transform the look of your home with a personalised wall paper design. We make the entire process simple and creative, from image selection, wall layout, print and installation. The only limit is your imagination! Ready to get creative?
HP PVC Free Wall Paper
HP Wall paper is odour free, flame resistant and has multiple environmental certifications. It is durable and works well in high traffic areas. HP Wall paper is mould, mildew and scratch resistant.
DIY Wall Paper Installation
Installation is a breeze and removal is simple too. Sound too good to be true? Download the instructions or watch the video below.

We prepare, print, pack & despatch your wall murals within days of ordering.