Same Day Poster Printing
Next Day Delivery*
* Standard orders placed by 1pm AEST Next business day. We accept Visa, MasterCard, American Express and Direct Deposit
Why Print With PosterBox?
Online Poster Printing
Guaranteed quality. Same day printing*. Next day delivery.
Drawing on decades of experience in the large format print industry, PosterBox delivers high quality digital posters—fast! If you are in need of A0, A1, A2 or custom size posters, order online and rest assured PosterBox will deliver.
See our quality for yourself. Request a free sample pack of our printing media and see the high quality we produce, day in, day out.
Why choose PosterBox for Your Poster Printing?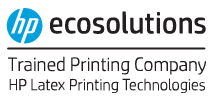 PosterBox

Reviews

View More Reviews on Google or Leave Your Own!
Prints have arrived and everything was spot on! Thanks so much for getting the order done for us so quickly.

Matthew Nicholls, Customer
Just wanted to thank you again for the FANTASTIC job that was done!! Couldn't be happier!

Niki McLatchie, Customer
I just received my order and am thrilled with the quality and speed of your service, thank you!

Lauren Skye, Customer
I received the posters. They are absolutely perfect.

Amarjot, Customer
You guys are AMAZING!!

Dana Eager, Customer
I'd just like to thank you a heap for your very efficient service. I received my print today, less than 24 hours after ordering it and am amazed at the quality of the print and the high level of service I received.

Laura, Customer
Just wanted to say thanks for the quick turn around on my posters and the fantastic quality, they looked great

Regan Crook, Customer
I received my posters last week and I just wanted to thank you, they look amazing! I am so happy with the result and the quality of the print and it was super easy to place the order. Thank you for the great service! :)

Katherine Paradis Lord, Customer
You are legend. Thank you for being so understanding - it seems we have found the best printer in the business!! The posters just arrived and they look amazing- thank you so much. We are so happy with them. Thanks again.

Keryn, Customer
Thank you for providing a great product with an easy to use website and excellent communication

Jane Wallace, Customer
Just wanted to say thanks for such an amazing service. Fast, professional, quality and excellent value for money! We will be back!

Marty Visser, Customer
Thanks again! Quality is great as always! You're brilliant!

Betty Liu, Customer
What We Stand For
PosterBox stands to deliver high quality digital posters fast! We use the latest in digital technology to give you the best quality poster printing, matched with some of the lowest prices in Australia.
We recognise the need to earn the respect and confidence from customers… period, whether it's online or not. Here at PosterBox, we have focussed our efforts on doing exactly that. All our poster prices are up front and easily accessible. No hidden costs.
One of our promises is to dispatch standard poster printing orders the same day with next day delivery—Guaranteed. We want to tick all the boxes and give all our customers the complete package. Great prices, quality service, quality poster printing and fast turnarounds.
The PosterBox Guarantee to our customers is "Be totally happy with your printing." We are devoted to providing risk free poster printing and it all starts with our simple online ordering system. Same day dispatch for standard orders, next day delivery Australia wide and complete up to date communication throughout the entire process—and at all times the ability to pick up the phone and speak to us.
This is the guarantee we give all our customers, and more importantly what we deliver to our customers. We'd like to think we have all your bases covered when it comes to delivering a high level of service backed with confidence in our high quality printing.
Put us to the test and come print with us. You've found a partner in digital printing.
* All prices displayed include GST and next day delivery. Place your standard order before 1pm AEST and we will print and dispatch your posters same day! (Rural Customers - delivery times do vary. Visit TNT for more information)